[Ebook] Leveraging Retail Ecommerce Management (REM) to Win in the Algorithmic World of Ecommerce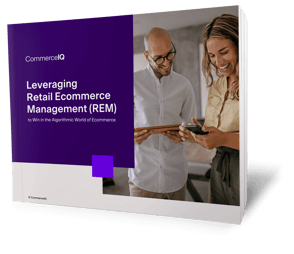 Before Amazon, the world of retail was dominated by physical brick-and-mortar stores where consumer brands and retailers collaborated on selling products. The key to success for brands was to ensure that their products had optimal location and share of shelf space within these physical stores to ensure winning at the moment of purchase.
Now, with Amazon, consumer behavior controls the shelf instead of the relationship between brands and retailers. What's on a shelf reflects what consumers want to buy, not which brand has the best relationship with a retailer. How does Amazon determine what's popular with consumers? Algorithms.
In this paper, we'll cover:
Best practice of high-performing brands
How to drive demand with real-time search and sales data
The importance of an invetory-aware advertising strategy
How to eliminate lost revenue from out of stock products
Recovery of promotion and advertising spend previously wasted on low inventory items